Padded collar - white / natural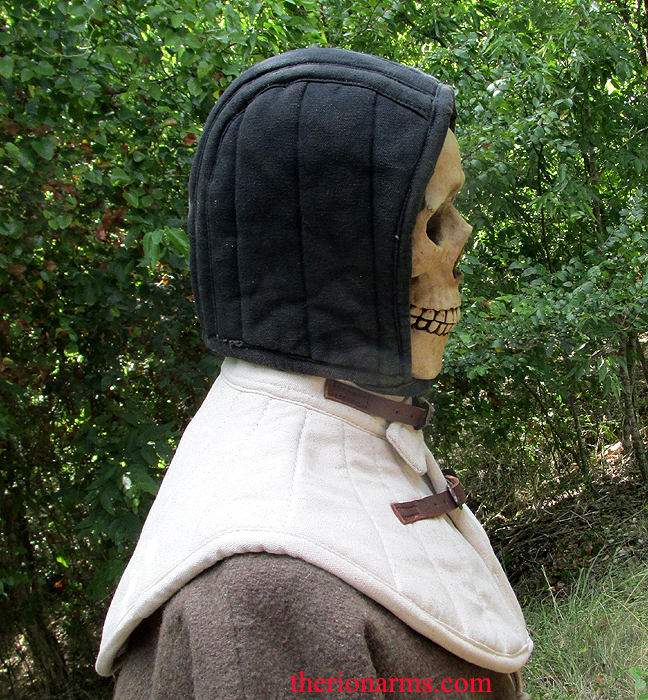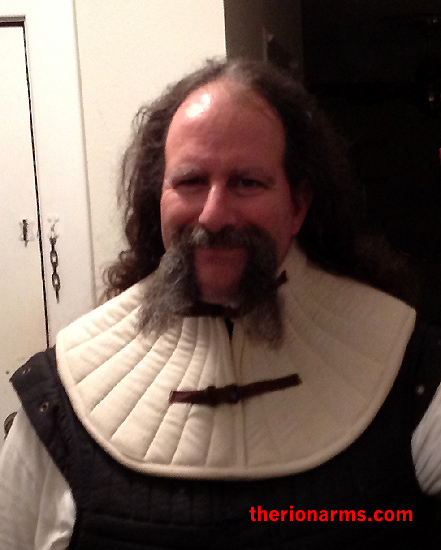 Padded collar / gorget that protects the throat, collarbones, and upper chest. Cotton canvas shell, mostly wool with a bit of whatsit inner padding. Can be worn on its own, or (with some modifications) be attached to a helmet for use as an aventail, or attached as the underliner of a maille aventail. Made by GDFB - Get Dressed for Battle. Available in one standard size: on the usual American S-M-L-XL scale, the standard size is a L. Also available in black. (This one is a natural canvas off-white / cream white, not dyed / bleached white).
Christmas 2017 sale price $35 with free CONUS shipping!
Price: $45