Helmet and aventail padding - white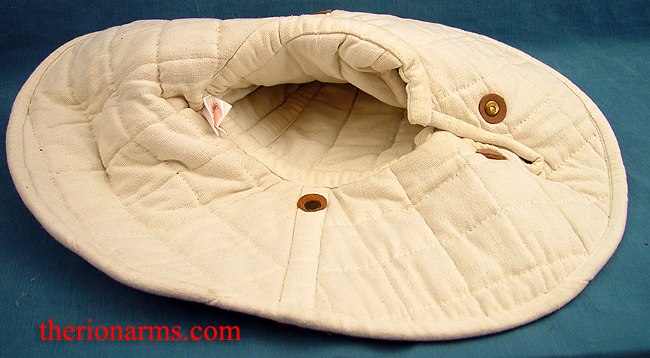 100% cotton shell and 100% cotton batting quilted together into a combination arming cap and aventail/liner. These are excellent, and it's what I'm using in my current fighting helmet (a 14th century sugarloaf). They are also available in black.
Christmas 2017 sale price $50 with free CONUS shipping!
Price: $60