Wood grip seax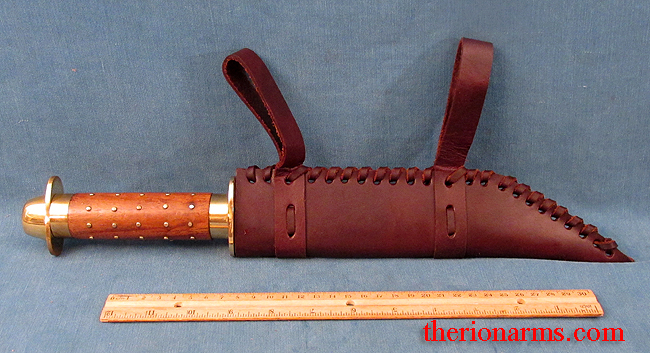 A nice and hefty (and inexpensive) wood gripped seax knife with a thick stainless steel blade. The hearty grip is studded for your pleasure, and the heavy brass fittings are sure to please. Comes with a properly fashioned leather suspension sheath that holds your seax just the way you want it - sharp edge down and ready to grip and rip.
length: 16"
blade: 10" (sharp edge)
blade: 7" (back spine)
blade width: 1 3/4"
grip length: 4 3/4"
guard: 2 1/4"
weight (knife): 1 lb 2.4 oz
weight (knife and sheath): 1 lb 6.2 oz

Christmas 2017 sale price $30 with free CONUS shipping!
Price: $35