Italian bellows face sallet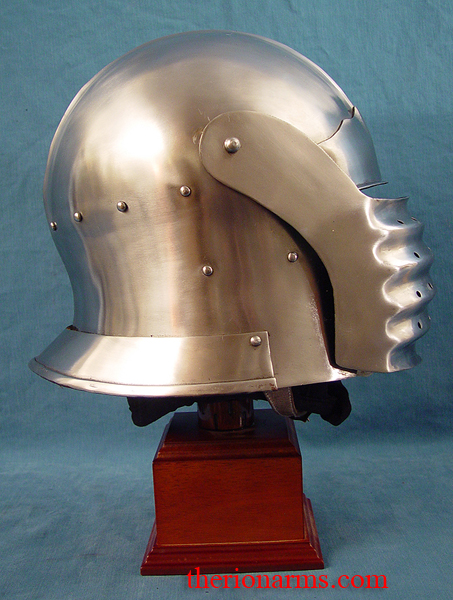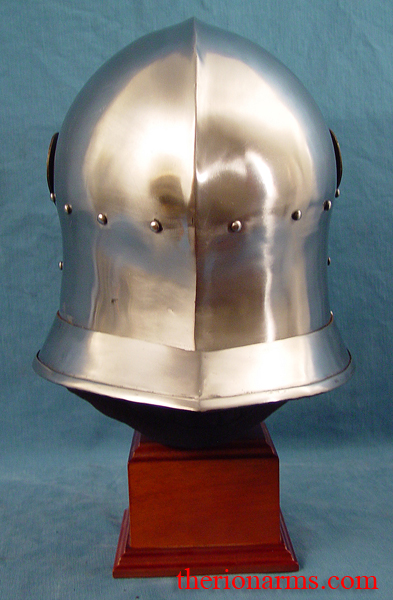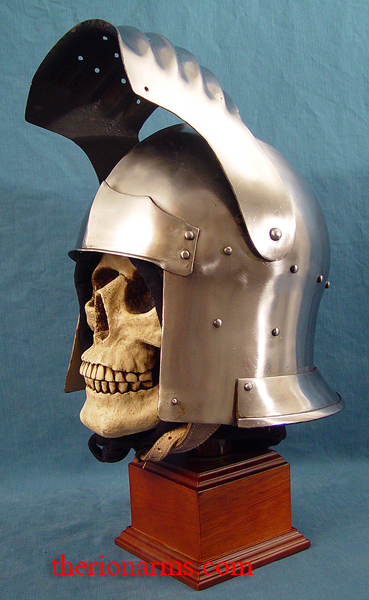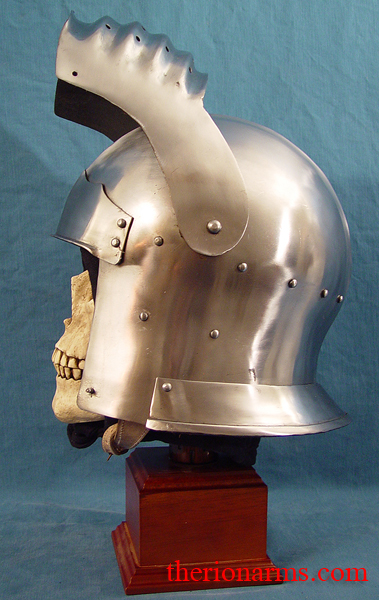 Italian bellows face sallet (also known as a salade). Popular throughout Europe in the late 15th and early 16th centuries. This helm is based on an example from the Wallace Collection (A72) dated to 1500-1520. It is an Italian export piece, and the tradition of the separate helmet bowl and large falling lame goes back as far as the 1470's as a rapid way of turning out a mass-produced open sallet - there are a lot of this type in the catalog of Arms and Armour from Rhodes. 14 gauge mild steel with a leather liner, suspension harness, and chin strap. Made by GDFB (Get Dressed For Battle).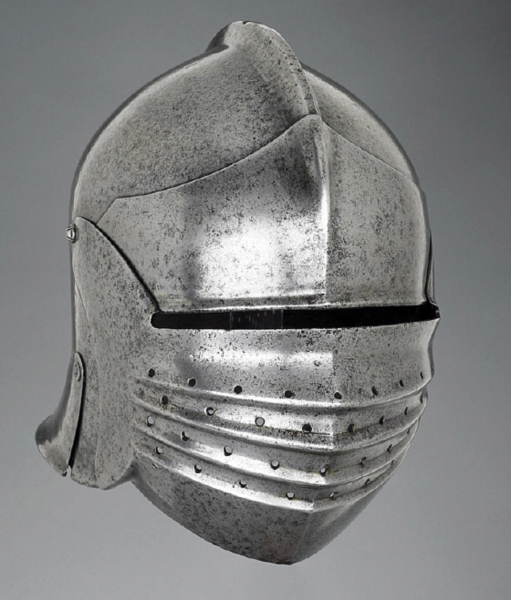 (Wallace Collection original)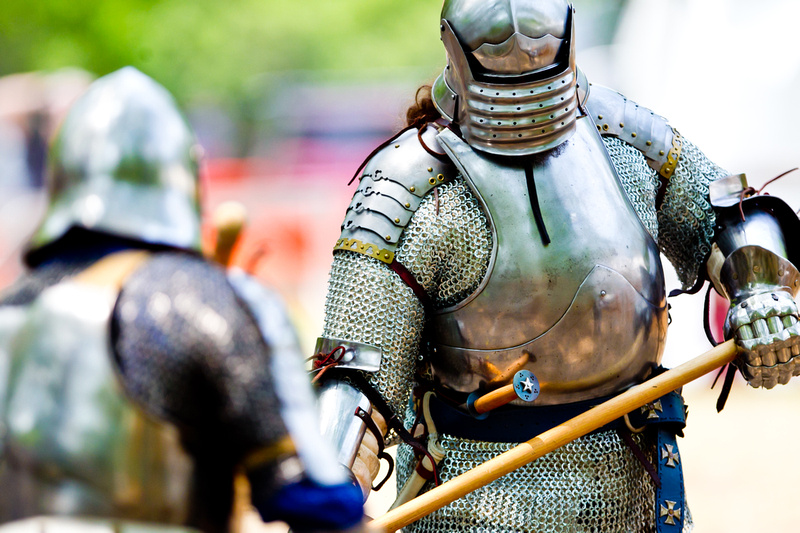 (Therion at Lysts on the Lake 2011, picture by AzulOx)
available in two sizes:
Medium - outer circumference 25"
Large - outer circumference 26"
(if you plan on wearing this in combat,
I recommended that you order the large and add padding.
The helmet pictured above is a large)
Price: $175 (Medium)
----------
Price: $175 (Large)