Brookhart Collection Templar arming sword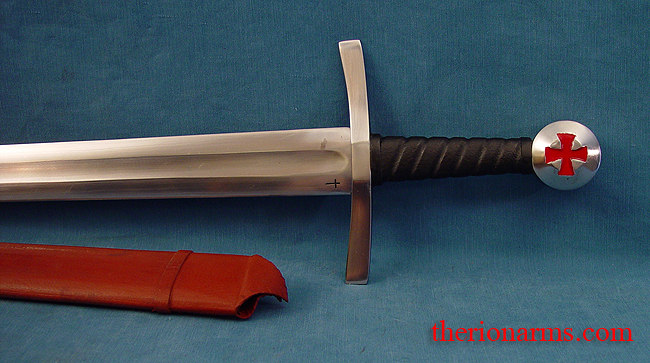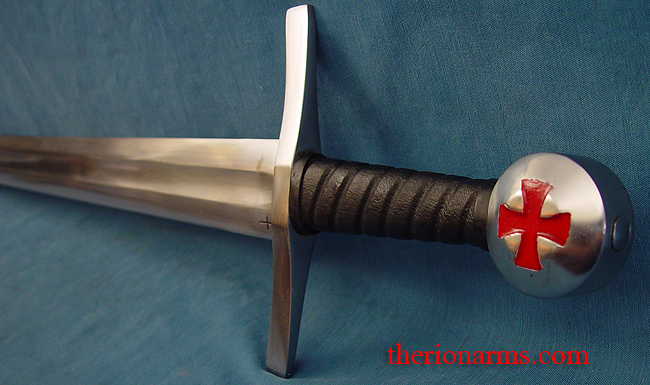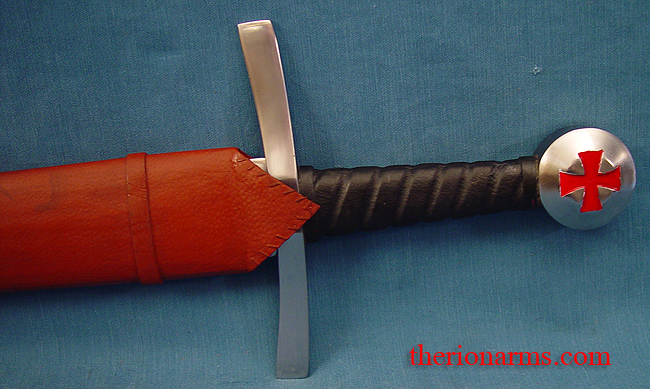 This famous militant order first formed as 'The Poor Knights of Christ' to guard the passage of Pilgrims on the route to the Holy Land, with their symbol depicting two knights mounted on a thin horse. After the fall of Jerusalem in the First Crusade they took the Temple as their headquarters and started calling themselves 'The Poor Knights of the Temple of Jerusalem', which was soon shortened by others to simply 'The Knights Templar'.
This Crusader-era arming sword was designed by noted swordsmith Bruce Brookhart and crafted by Legacy Arms (formerly known as Gen2). The blade is hand forged from 5160 high carbon steel, tempered to a functional springy toughness and securely peened onto the pommel. The contoured grip is wood wrapped in black leather. This sword also includes a wood-core leather wrapped scabbard with brass accents at the tip. A matching Brookhart Collection Templar dagger is also available.
length: 39 1/4"
blade: 32 1/4"
blade width: 1 7/8" at guard
blade width: 1 3/16" at 2" from tip
grip and pommel: 6 3/8"
guard: 7"
balance point: 5 7/8"
weight (sword): 3 lb 12.0 oz
weight (sword and scabbard): 4 lb 11.0 oz

Price: $330