Leather baldric with peace tie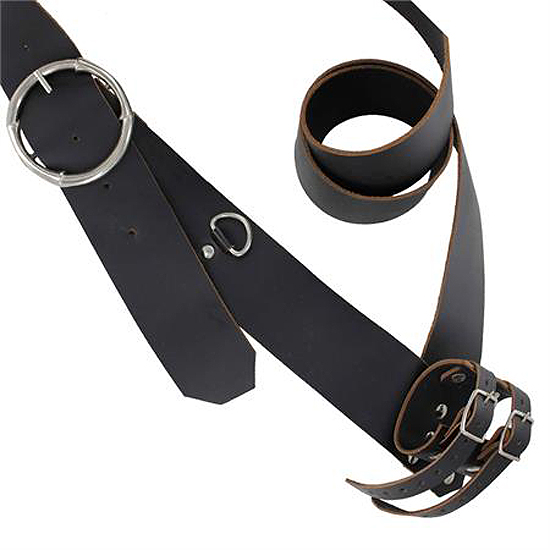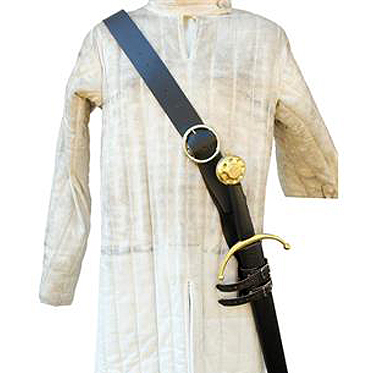 An over-the-shoulder pokey-thing-holder that will fit a variety of nasty obects that you may want to wear about. Personally I've always preferred baldrics over sword belts, and (post-Roman era) documentation for them exists back to the 12th century - really! Sometimes you'll find yourself armed in a place where the local constabulary requests that your weapon be "peace bonded" - this baldric includes a d-ring you can tie to for just that purpose. (me? I usually assure the guards I'm a professional and walk right in - the fact that I'm always wearing armor and carrying a polearm helps befuddle them, too).
belt length: 57"
belt width: 2 1/2"
frog length: 11"
frog width: 2 1/2"
frog straps 6 1/2" x 3/4"

Price: $65