daily update 07/04/15

---
---

updated 07/04/15

updated 06/15/15

updated 06/24/15

updated 07/02/15

updated 05/07/15

updated 07/01/15

updated 06/09/15

updated 05/09/15

updated 06/24/15

updated 06/27/15

updated 06/27/15

updated 12/06/14

updated 11/22/14
---
---
---
---
A Public Service posting: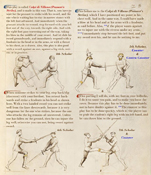 Fiore Getty Ms
w/English transcription
by T.Mellow, M.Easton,
M.Chidester, C.Hatcher et al.
128m pdf
---
---
latest revisions
---
---
---
---
---
---
---
---
---
---
---

new and featured/ western swords - sharp/ western swords - blunt/ western weapons/ japanese and chinese swords/ helmets/ armor/ shields and bucklers/ accessories/ bowie knives/ larp/ misc., budget, et al./ antique & ethnographic/ antiques sold gallery/ news/ ordering/ links list/


listings begun 3/94
page last modified 01/23/11
news 07/03/15: daily updates this week - Medium weight arming cap - black (NEW! added 07/03), GDFB training spear short/javelin blade (NEW! added 07/02), High-comb morion with cheek guards (NEW! added 07/01), 15th century breastplate (featured 06/30), Morion helmet (featured 06/29), Rebated spear head (featured 06/28).
news 06/27/15: daily updates this past week - War flail (featured 06/27), Late 15th century cuirass (featured 06/26), Leather covered buckler with shield boss (featured 06/25), Leather gauntlets (featured 06/24), Sempach halberd head (listed on closeout 06/23), 11th century Polish war axe head (listed on closeout 06/22), Ultuna Vendel helmet (listed on closeout 06/21).
Please see the News Updates page for older announcements.
If you find a broken link or have a link suggestion, send mail.
jump to: Swordsmiths Construction Inclusive Western Martial Arts Forums Museums Rapiers Japanese Antiques Siege Stage Archery Gunnery Landsknecht Bayonets Misc.
These are the people breathing new life into a dead art form. Thank you all very much.