collection begun 1989
served 10 dollops at at time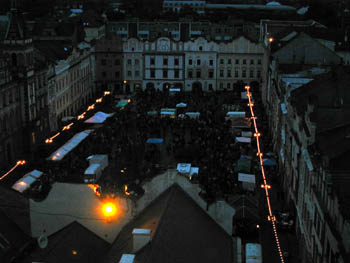 "A few months ago I told the American people I did not trade arms for hostages. My heart and my best intentions still tell me that's true, but the facts and the evidence tell me it is not. As the Tower board reported, what began as a strategic opening to Iran deteriorated, in its implementation, into trading arms for hostages." -- Ronald Reagan
i'm surrounded by gorgeous women, i'm really intelligent, i know how to do fancy things on computers and everyone worships me
I'M SURROUNDED BY GORGEOUS WOMEN, I'M REALLY INTELLIGENT, I KNOW HOW TO DO FANCY THINGS ON COMPUTERS AND EVERYONE WORSHIPS ME -- d.j.heald
We've secretly replaced the majority of main stream media outlets with governmentally-steered propaganda machines. Let's see if anyone notices.
It has been my experience that in Political and Religious circles people who talk of "freedom" the most, believe in it the least.
I will make those who go against me lose strength and spirit. -- Fiore dei Liberi, 1409
"Discontent is the first step in the progress of a man or a nation" -- uncommonly wise fortune cookie
I tell myself it doesn't matter if I dove or was pushed into this churning sea of chaos. The important thing is, provided I don't drown, I get to see interesting things while I swim for reason's shore. - T.Greiner
Out of the deserts beyond Physon a great citadel created of carbuncle, sapphire, crysolite, emerald, beryl, and amythest will arise as witnessed by the prophet Ardzrouni and the great methagallirnarii, beasts with four heads and eyes on their shoulders, will run across the sands singing the song to herald the lighting of the third brazier, tolling an earthquake to devour from Greece to Constantinople.
The Internet is like a bathysphere into human stupidity.
"My favourite word is existentialism. I don't know what it means, but it sounds good and I try to use it as often as possible." - Spice Grrl Geri Halliwell

have come here seeking enlightenment