collection begun 1989
served 10 dollops at at time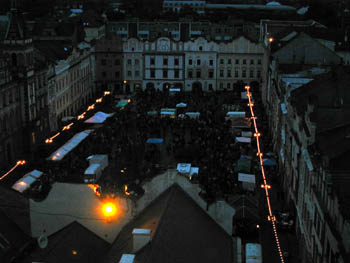 Between 1979 and 2006, the inflation-adjusted after-tax income of the richest 1 percent of households increased by 256 percent, compared to 21 percent for families in the middle income quintile.
You won't ever see honest people in power. First off you need smart people in power. Most of those either go after money or science or medicine or what have you, or geek out in IT. But the bigger problem is that all of politics is inherently dishonest. So your remaining smart people who are honest avoid politics because of how slimy it is. Thus most all the people who hold actual real power in the country are dishonest and maybe not even smart. -- darkenergy
Alchohol makes an ideal substitute for happiness.
"one of the most liberating and the most terrifying things I ever learned was the amount of control I have over my feelings. Liberating because I realized I could do something about my various neuroses, and terrifying because I had an obligation to do something about them." -- Siobhan G.
A baby seal walks into a bar and the barkeep says "What'll yah have?" The baby seal replies: "Anything but a Canadian Club".
"Nemo enim fere saltat sobrius, nisi forte insanit" -- "Almost no man dances sober, unless he is insane" -- Cicero
If you're ever wooing a Russian lass, call her, gently, "my little echidna". It's a term of affection, and will have her melting.
For the study of ancient armour to be successfully pursued, it is of primary importance that a careful examination be made of every existing specimen within our reach. Every rivet-hole and rivet in a piece must be studied, and its use and object thought out. -- Charles Ffoulkes, 1909
"I don't want to abolish government. I simply want to reduce it to the size where I can drag it into the bathroom and drown it in the bathtub." - Grover Norquist, President of Americans for Tax Reform, NPR Morning Edition, 05-25-01
Apparently, the front lines of the "War on Christmas" all lead to the checkout at Walmart.

have come here seeking enlightenment