collection begun 1989
served 10 dollops at at time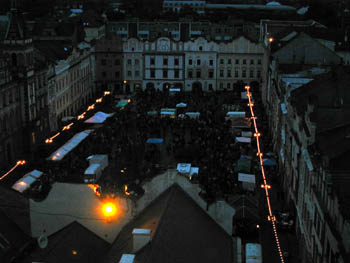 It's never a good idea to threaten an unarmed person with a sword. Just use your fists to prevent the whole 'deadly weapon' part: Pommel more and cutlass.
I'm trying to convice my mom to get a heart tattoo with a banner that says "Son", because, how bad ass would THAT be? -- Vermin Shredneck
The making of 'liberal' and 'conservative' into dirty words were both, ironically, the doing of the GOP.
"A loving relationship is only a short term cruel joke waiting to deliver the punch line at the worst possible moment." -- Smoochless
There's only one basic human right, the right to do as you damn well please. And with it comes the only basic human duty, the duty to take the consequences. -- P.J. O'Rourke
A pessimist is always alone. An optimist is always two people away from a threesome.
Beck and Hannity are the Crabbe and Goyle of the GOP.
"In these modern times, many men are wounded for not having weapons or knowledge of their use." - Achille Marozzo, 1536
It looks like the experiment of allowing the Supreme Court to appoint a moron President of the United States has failed terribly, wouldn't you say? -- midgettossa
If you love someone, set them free. If they come back, they're probably broke. -- Dyke Beth

have come here seeking enlightenment