collection begun 1989
served 10 dollops at at time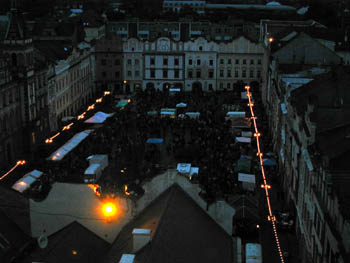 What's the best joke to play on a paranoid person? No joke at all. -- Y2K
This isn't about capitalism. It's about lobbying, crony-capitalism, bribery, and deceit.
I've been accused of having an air of superiority. It's not air. It's solid.
This administration is a cancerous tumor, embedded in the still beating heart of a virtuous nation. -- OneBrightMonkey
"The only evidence against evolution are its opponents"
Bush flip-flops just as much as Kerry, but the feces thrown by the GOP monkeys sticks better and is longer-lasting than the feces thrown by the Democratic monkeys
"Don't torture yourself, that's what friends are for" -- found on alt.sex.bondage
Since when did bars become health clubs for bitchy non-smokers?
"We've got an issue in America. Too many good docs are getting out of business. Too many OB-GYNs aren't able to practice their love with women all across this country." -- George W. Bush 09/05/04
"I wanna hold your hand" -- The Beatles. "I wanna fuck you like an animal" -- Nine Inch Nails. 30 years of rock 'n roll evolution.
(reload page for more wisdom)

have come here seeking enlightenment