collection begun 1989
served 10 dollops at at time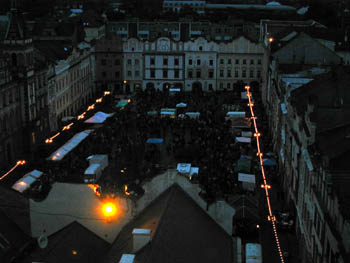 I just got a crown at the dentist. Does that make me King of the Tooth Fairies?
Always remember that you are unique. Just like everybody else.
"Posters like you are why I wish computers came with a "bitchslap" key."
Religion and government are like peanut butter and jellyfish. You can easily make the mistake that they sound good together.
You don't need to be afraid of the dark. You need to be afraid of what's in the dark.
"The universe is not just. Bad things happen to people. Niezsche was full of shit; that which does not kill us can leave us crippled, dysfunctional and ruined for life." - hbm, 8/21/97
If you start throwing hedgehogs under me, I shall throw a couple of porcupines under you. -- Nikita Khruschev
A practical explanation for the futility of especially heavy weapons is that they are slow. In physics terms, doubling the mass of a weapon can provide twice the strike energy, but doubling the velocity of a strike provides four times the energy.
I do not in any way blame the troops for the incompetence of their civilian leadership. -- Skail
"If all your friends are fat, there are no see-saws, only catapults" -- Demetri Martin

have come here seeking enlightenment