collection begun 1989
served 10 dollops at at time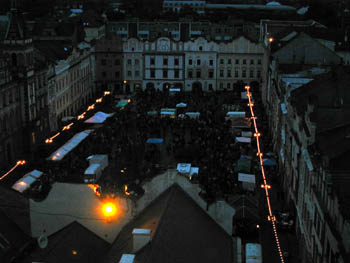 Sometimes paranoia's just having all the facts. -- William S. Burroughs
Closed minds are locked from the inside. No amount of banging on the door will open them.
Arby's: when your hunger is stronger than your memory.
If an eel bites your toe and it doesn't let you go, that's a moray.
Men forget but never forgive. Women forgive but never forget.
"I hope we shall crush in its birth the aristocracy of our moneyed corporations which dare already to challenge our government to a trial of strength and bid defiance to the laws our country" - Thomas Jefferson
Calling an illegal alien an 'undocumented worker' is the same thing as calling a drug dealer an 'unlicensed pharmacist'.
Church and state are about as separated as my butt cheeks at a Brokeback Mountain screening. -- McDork
"I might be hopeless, but i am far from a romantic" -- Cokazz
Circular logic works because circular logic works.
(reload page for more wisdom)

have come here seeking enlightenment