collection begun 1989
served 10 dollops at at time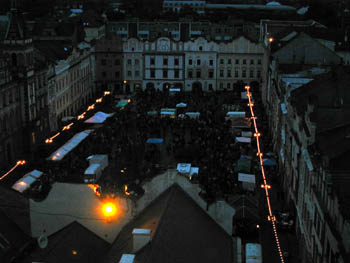 "The National Museum of Photography, Film and Television is tremendously important, both in photography, television, and film." -- Sir Richard Attenborough
Personally, I prefer someone who would burn the flag and wrap themself in the Constitution over someone who would burn the Constitution and then wrap themself in the flag.
I don't know what I want and most of the time it hurts.
"In these modern times, many men are wounded for not having weapons or knowledge of their use." - Achille Marozzo, 1536
All governments suffer a recurring problem: Power attracts pathological personalities. It is not that power corrupts, but rather power is a magnet that draws the corruptible." -- Frank Herbert
[Mark Henry is] a big giant ball of boredom wrapped in apathy and dipped in suck -- spf2119.
Unless life also gives you water and sugar, your lemonade's gonna suck.
Quantum materiae materietur marmota monax si marmota monax materiam possit materiari?
Paranoia is obsolete. It's ALL true.
"Even a lie can feel like heaven, until your mind lets your heart in on the joke" -- Melia Hughes
(reload page for more wisdom)

have come here seeking enlightenment