collection begun 1989
served 10 dollops at at time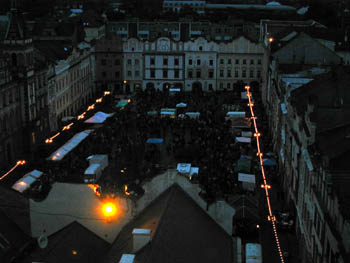 Hint: "Supporting our Troops" is not the same as "Supporting Militarism"
We will have peace with the Arabs when they love their children more than they hate us -- Golda Meir
When the going gets tough, the tough get going. This is also sometimes known as a "tactical retreat"
Being human is a contact sport.
"Any time two characters are talking about a third, the scene is a crock of shit." - David Mamet
When government treats the people as the enemy, then government is the enemy of the people.
I would rather be exposed to the inconveniences attending too much liberty than to those attending too small a degree of it. -Thomas Jefferson to Archibald Stuart, 1791.
"We would rather do business with a thousand terrorists than a single Jew." -- sign outside of Goldberg's Funeral Home
Oh well. If I'm going to sell out, I might as well get a fair price. - K. Rolfes
one in the hand is worth two in kate bush -- london grafitti
(reload page for more wisdom)

have come here seeking enlightenment