collection begun 1989
served 10 dollops at at time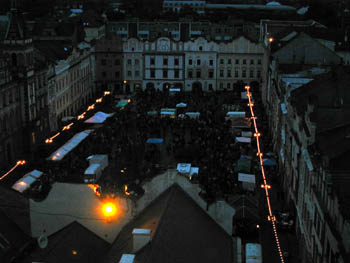 If Abraham Lincoln were alive today, do you know what he'd say?
"HEY! LET ME OUT OF THIS COFFIN! HEL-OOOO? MOST BELOVED PRESIDENT HERE! CAN ANYBODY HEAR ME?"
A computer lets you make more mistakes faster than any invention in human history - with the possible exceptions of handguns and tequila.
It's easy to trap wild boar. First, dig a pit and line it with ashes. Then, put a ring of peas around the pit. When a boar stops to take a pea, you run up and kick it in the ash hole.
You can fool some of the people all of the time, and those are the ones you need to concentrate on. -- George W. Bush, August 13, 2003
Subpeonas issued by House Oversight Committee 1994-2000: 1052
Subpeonas issued by House Oversight Committee 2000-2006: 4
(source: NYTimes, 4/23/07)
You can't have slaughter without laughter!
Friendship is like peeing your pants. Everybody else can see it, but only you can feel its true warmth.
I like the protest signs that come after the construction zone: "End Road Work".
Drugs may be the road to nowhere, but at least they're the scenic route.
"I kept hearing how great The Lord of the Rings was supposed to be, so I read it. It turned out to be nothing more than a shameless rip-off of The Sword of Shannara." -- some moron
(reload page for more wisdom)

have come here seeking enlightenment