collection begun 1989
served 10 dollops at at time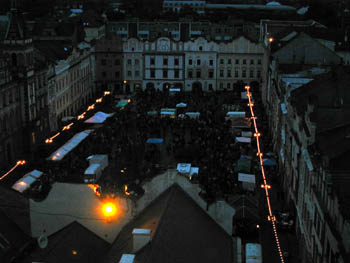 "We live among you, although you do not know our true names. We catalog the misdeeds of those who speak of justice & divine the truth from lies. We use no code word; when you are ready to join us. We will find you."
Look at Jewish history. Unrelieved lamenting would be intolerable. So, for every ten Jews beating their breasts, God designated one to be crazy and amuse the breast-beaters. By the time I was five I knew I was that one. -- Mel Brooks
I have only one thing to say about Platonic relationships - Fuck Plato!
Hay solamente uno!
"Freudian slip" (n.): When you say one thing, but mean your mother
Never underestimate the power of projection. The Bush Administration became the physical embodiment of every fevered right-wing fantasy of what the Clinton Administration was. And now the Obama administration is being attacked constantly with (mostly fabricated) accusations that it is engaging in the type of behavior that was overlooked and rationalized when the Bush administration was actually doing it. -- Skleenar
"The only good clown is a clown that has been sodomized and then bludgeoned to death." -- Hunter S. Farkson
You have to give him the historical credit he deserves: John Clements was the very first HEMA mall ninja.
"Behind every great fortune there is a crime." -- Honore de Balzac
"I stopped believing in Santa Claus when I was six. Mother took me to see him in a department store and he asked for my autograph." -- Shirley Temple
(reload page for more wisdom)

have come here seeking enlightenment