collection begun 1989
served 10 dollops at at time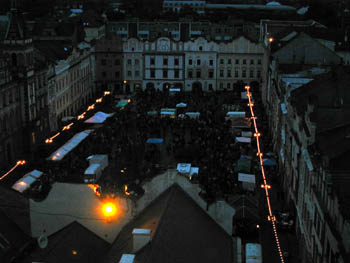 If TNA promoted a Bin Laden vs. Jeff Jarrett match on one of their PPV's, people would tune in just to root for Bin Laden. Thats how goddamn bad Jarrett is. -- Judge Gonz
WWII was one gigantic honking atrocity buffet table and all the major players were lined up with plates in hand. The Germans and Japanese happen to get first-billing on that one because they lost.
I never thought I would look back fondly upon the high moral standards of the Clinton administration
Sometimes paranoia's just having all the facts. -- William S. Burroughs
I'd prefer to die alone with my cats. They are the only thing in my life that gives me unconditional love. Everyone else has been a disappointment. -- Scifientologist
We need to drop all relations with Saudi Arabia. Too bad that won't happen as long as a Bush is in office--the royal family more or less leads the Bushes around on a leash like a dominatrix in a turban. - NarcicisticRage
Violence against women is never funny - unless it's Verne Troyer trying to slap Janet Reno in the face.
If you become gentle and timid, you will never learn anything about fencing. -- Johannes Liechtenauer
Giving money and power to government is like giving whiskey and car keys to teenage boys.
Personally, I prefer someone who would burn the flag and wrap themself in the Constitution over someone who would burn the Constitution and then wrap themself in the flag.

have come here seeking enlightenment